Communication Equipment Rentals
Two-Way Radio Rentals in Las Vegas, NV
Rent Radios From the Best Walkie Talkie Rentals Near You
Do you have a big event ahead, and you are in need of the best two-way radios for your big day? Consider renting from Radio Rentals Las Vegas. We are the leading provider of quality two-way radios in the city, and our service has been appreciated by many local and visiting events.
We have a diverse range of radios to meet any need, and all of our products are checked before we send them. Contact us today to rent our radios for your next event. You won't regret it!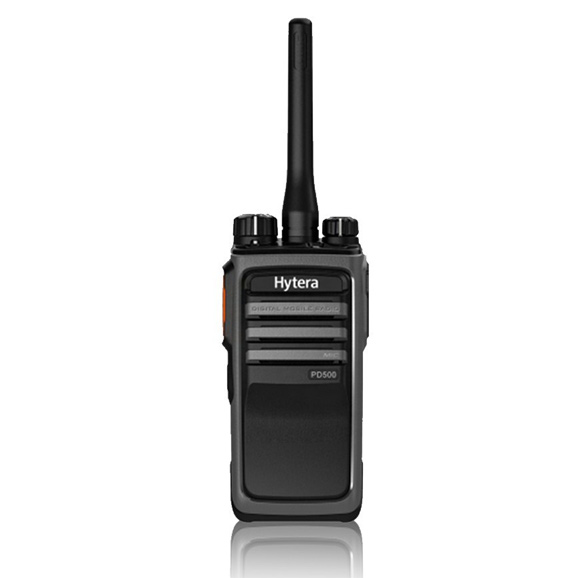 Highest Quality Radios With Top-Notch Service
10+ Years in the Industry – Best Pricing – Fast Delivery – Largest Inventory – Highest Quality Products – Knowledgeable Consultants.
Communication is very important in any gathering, big or small. It helps the team to be connected and constantly be updated about everything happening at the event, which helps them to professionally manage the team in order to ensure the event is successful.
At Radio Rentals Las Vegas, we provide our clients with the best radios at a fraction of the price of other competitors. We have a diverse range of two-way radios, and can be paired with a variety of accessories so that you can experience the most out of the product.
Plus, Our support team is always ready to help you with any information and answers you may have regarding our business. Contact us today or book with us online and let us serve your next event in Las Vegas
We're the Most Trusted and Experienced
Radio Provider in Las Vegas
Radio Rentals Las Vegas has been providing top-notch two-way radios for rent in Las Vegas for over 10 years now. Customers love and trust us because of the comprehensive service we've served and continue to serve over the years. All of our team members are highly experienced and have the expertise to help you with finding the best radio solution based on your needs and supporting you throughout the entire rental process.
Customer satisfaction is our main concern, and we never compromise. We go above & beyond to make sure all of our clients are happy with our service.
Hytera PNC380 is an advanced push-to-talk over cellular (PoC) handset with wide national coverage, designed for resilient and compact communication. It ensures crystal-clear communications across extensive regions via public or private networks, making it suitable for every purpose.
The Hytera PD562 portable digital radio is a versatile and reliable communication tool, combining safety features with flexibility for both digital and analog use. Its lightweight design and robust build make it an ideal choice for professionals in various environments, ensuring seamless and efficient communication.
Cities & Neighbourhoods We Serve
In & Near Las Vegas, NV
Our Inventory of Products Includes
Lightweight, robust Digital two-way radio. Packed with functionality, the Hytera PD562 portable digital radio impresses with its safety features and flexibility to support for both digital and analog communications, ideal for manufacturing, events and hospitality environments.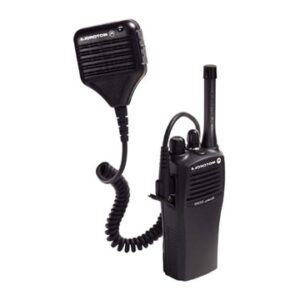 Explore Motorola's CP200 Two-Way Radio — a lightweight, ergonomic device featuring push-to-talk ID for crystal-clear audio. With impressive battery life and flexible channel capacity, it guarantees seamless communication in any challenging environment.
We offer a diverse range of two-way radios, which are best for any type of event and gatherings, such as weddings, festivals, corporate events, etc. All of our radios are in good working condition, and if any problems occur while using them, our support team is always there to help and guide you. The radios are all from top manufacturer brands, and they are all up-to-date in order to provide you with the most superior form of communications
When you are away from your home or workplace network, portable WiFi hotspots let you connect your wireless devices to a mobile WiFi network. This is essential in situations where the broadband network is not accessible, but your team needs a good network connection to get the work done. We offer a choice of hotspots for rent, and they are from top brands.
Our accessories include bank chargers, speaker microphones, headsets, surveillance headsets and many more.
Radio Rentals Las Vegas Has Got You Covered!
If you are looking for a reliable radio rental service for your next event in Las Vegas, look no further than Radio Rentals Las Vegas! We have an extensive inventory of two-way radios, and we pride ourselves on providing the best equipment technology and customer service to fit your needs.
Plus, Radio Rentals Las Vegas offers a convenient online rental process, which lets you submit your rental request in a few clicks. So if you are in need of quality radios from a quality company, contact Radio Rentals Las Vegas!
Choose the Best Fit for Your Need!
The Hytera PNC380 stands out as a state-of-the-art push-to-talk over cellular (PoC) handset renowned for its comprehensive national wide-area coverage. Designed to cater to the needs of users demanding a robust and compact communication device, it excels in providing exceptionally clear communications across expansive areas, utilizing both public and private networks.
Built-in Bluetooth

AT&T Nationwide Coverage

High Quality Audio
Built in WiFi
 Keypad with LCD Display
The Motorola CP200 portable two-way radio offers greater communication options, with features including push-to-talk ID and selectable call. Strong audio output cuts through loud situations and produces crisp, clear audio at any volume.
The radio is ergonomically designed to be lightweight and comfortable to carry.
Maximum battery life

Call alert, selective call, and push-to-talk ID

Flexible channel capacity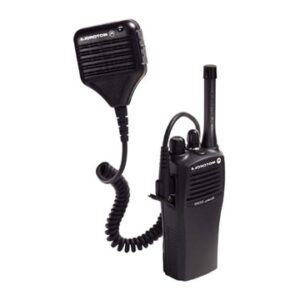 The XPR6550 offers more performance, productivity, and value because of its many special features. To help your business run smoothly, these Motorola display two-way radios incorporate voice and data applications (GPS tracking). The XPR6550 delivers clearer audio throughout the service area than analog two-way radios since it can operate in both analog and digital modes.
The XPR6550 is the ideal two-way radio if you require a complete display and GPS capabilities.
Text messaging and GPS services

Five programmable buttons (3 sides & 2 front)

Emergency button
The HYT TC-508 is a good option for hospitality, facilities, retail, manufacturing, education, and construction. The TC-508 features a small and comfortable design, excellent performance in every operational environment, and provides up to 14 hours of battery life
Get hold of a TC-508 if you're searching for a high-quality, dependable two-way radio.
Excellent Audio Quality

Water resistance, dust intrusion, and durability

Long battery life of over 14 hours
The Hytera PD562 digital radio, which is packed with features and is perfect for manufacturing, events, and hospitality settings, impresses with its extensive features and versatility to accommodate both analog and digital communications.
The radio is perfect for a variety of applications, including security, manufacturing, events, and hospitality
Smaller, Sleeker, Lighter

Dual Mode: Analog & Digital

Advanced Signaling

Long battery life
The Hytera PD-502 radio is capable of providing quality voice communication in a design approved to IP54 and MIL-STD 810 testing.. The Hytera-patented pseudo-trunking maximizes channel usage and the long lasting battery life yield approximately 16 hours under a 5-5-90 duty cycle in digital mode
The amplified loudspeaker and noise-canceling technology give it exceptional audio quality, even in noisy surroundings.
Lightweight, durable digital two-way radio

Clear audio transmission

Long Battery Life
Advanced features like 5G+ connectivity, switchable WiFi6 technology, a 2.5 Gbps ethernet connector, and a 2.8-inch color touch display are offered by this best-in-class 5G hotspot.
The hotspot uses wifi 6 Technology, which increases the number of connected devices that can stream simultaneously without affecting reliability or speed.
Touch screen

Connect up to 32 wifi devices

Wifi 6 technology

Fast-charging capable battery
The Verizon 5G Hotspot was designed to boost productivity with lightning-fast 5G upload and download rates. You'll always have a seamless, dependable connection because 4G LTE is a choice of 5G that isn't accessible.
The speed, performance, and coverage offered by this mobile hotspot are the finest available for combining 5G and 4G.
Accessible to 4G & 5G network speed

2.4- inch Touchscreen

Connects up to 30 devices

Longest battery support
Other Accessories We Provide
We Are the One-stop Solution for Your Radio Rental Needs
If you are looking for quality two-way radios for rent, look no further than Radio Rentals Las Vegas. We are your one-stop solution for all your radio rental needs. We've been serving the whole of Las Vegas for over 10 years now, and we know how to keep our clients happy. Our rental charges are very cost-friendly, so you know you don't have to break the bank when you rent from us.
Additionally, we understand how important it is to get the devices on time. That's why we give extra attention to product delivery and make sure that your radios are delivered on time. Call us now, or book online for your next event here in Las Vegas, Nevada.
Providing the Most Affordable & Reliable Service in Your City
Radios are a great tool to make communication faster and more reliable in most environments. And for locations hosting corporate events, concerts, and festivals, where good communication is crucial for safety and other things in concern, two-way radios can provide the most reliable communication from any large distance.
At Radio Rentals Las Vegas, we strive to provide the most affordable and reliable two-way radio rental solution for our clients. All of our devices are in great working condition, have a wide range of accessories, and are taken from top-class brands. Our two-way radios are compatible with any type of event, be it a wedding, concert, music, festival, etc.
Plus, our customer support team is always ready to help you choose the devices for your needs and answer all the questions and concerns you may have regarding our service. Contact us today for all your radio rental needs. We look forward to serving you!
Corporate Gatherings – Our radios can help provide you with good and reliable communication at your corporate event and make it a success.
Indoor Outdoor Events – For small intimate events to large outdoor gatherings, our radios can provide the best communication advantage from any distance and crowd.
Concerts – Concerts are where thousands of people come. They need to be well managed to make the concert safe. Our two-way radios let you connect with your team in no time and stay updated throughout the show.
Festivals – In any festival, our radios let you have solid & sound communication no matter the size of the crowd.
Family Gathering – Sometimes, family gatherings also require radios for safety and other things. Our radios last longer and let you have the most amazing and safe reunion with your family.
Weddings – Big weddings require more coordination and good communication. Our two-way radios help you communicate easily and be on the same page.
Emergency Service – Our radios are perfect for emergency situations, as they can provide the clearest communication in places where mobile networks are unavailable.
Construction Sites – Our radios help have good communication and cooperation between the contractor and workers in order to make the project successful and safer.
Whether you need two-way radios for a corporate event or a music festival, we can help you out. Contact us today to learn more about our service or for a free quote. We look forward to working with you!
Can I Use My Phone as a Two-way Radio?
Not efficiently. Because cell phones aren't made to function like two-way radios. Two-way radios are made to allow for instant and reliable group communication, which a cell phone lacks.
Why Would I Need a Two-Way Radio?
Two-Way radios can make communication easy and fast at any of your events where your team being on the same page is necessary.
Where Is Radio Rentals Las Vegas Located?
Radio Rentals Las Vegas is located in Las Vegas, Nevada. You can call us or book us online for your two-way radio rental needs.
Can I Keep My Rental Equipment Longer?
You can. But you'll need to inform us early when you decide to keep them longer as your event extends.
When is Radio Rentals Las Vegas Customer Support Available?
Radio Rentals customer support is available from 8:00 am–5:00 pm (PST), from Monday to Friday and voicemail monitored 7 days a week.
Can Other People Hear You on a Two-way Radio?
Your discussion could be overheard by someone nearby if they have their device tuned to the exact same two-way frequencies and privacy code as yours.