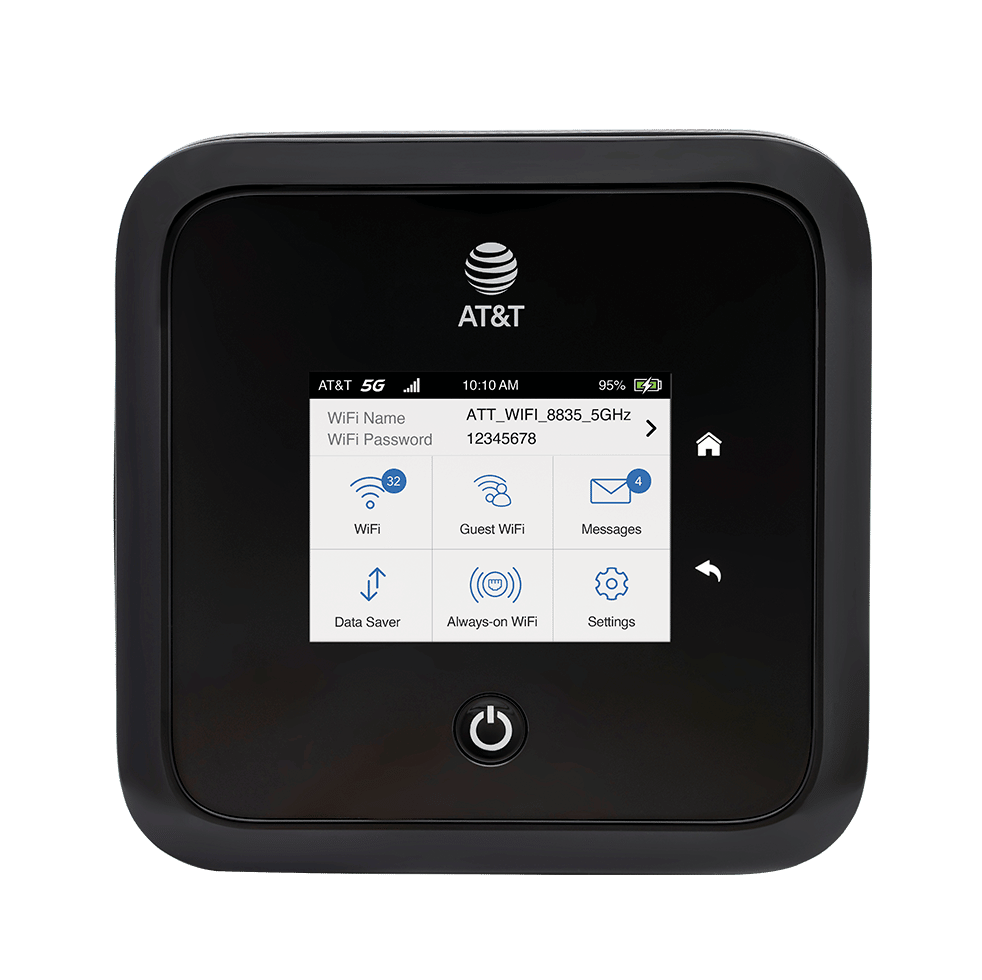 AT&T Nighthawk M5 5G WiFi Hotspot
The Nighthawk 5G WiFi hotspot combines WiFi 6 technology with amazing 5G speeds to give a premium mobile broadband experience. You can be connected at the home, office, or on the move with AT&T's 5G network by utilizing the most recent WiFi and mobile technologies, all while enjoying quick speeds, low latency, and increased bandwidth.
The hotspot also supports VPN pass-through and password security, which avoids the additional risks of public WiFi.
Key features
Applications
Specifications
Key features
Wi-Fi 6 Technology
It enables more devices to connect and stream at once, without affecting speed or reliability.
Connect up to 32 Wi-Fi devices
Share the connection with up to 32 devices such phones, computers, tablets, laptops, etc.
5,040mAh Removable & Rechargeable Battery
Battery capacity of 5040 mAh for all day use.
5G Incredible Speed
Download rates of up to 7Gbps are possible with 5G's lightning-fast mobile broadband.
LCD Touch screen
Fast charging capable battery
AT&T Branded device
Secure and Reliable Network
Premium Performance
Fixed Wireless Options
Applications
Specifications