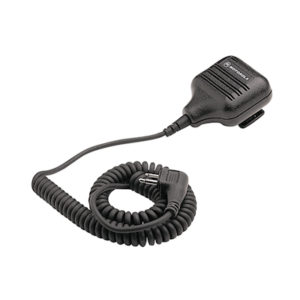 This microphone has the amazing feature of lessening background noises and clearly passing your audio in any weather or environment, be it windy, moderately loud, etc. Plus, the microphone is able to pass through the audio even when the microphone port is blocked by water or dust.
The coiled cord makes it possible to converse and listen without taking off your belt or case. A swivel clip, push-to-talk switch, and quick disconnect latch are included with the microphone.
In addition, you can clip the microphone to your shirt, t-shirt or any uniform, which makes it very convenient to use hands-free!
Applications
Specifications
Instructions
Applications
The microphone can be used in any place where just the radio might not perform well because of the extra background noise. Be it outdoor space, big events, festivals, concerts, sports events, etc.
Specifications
Instructions